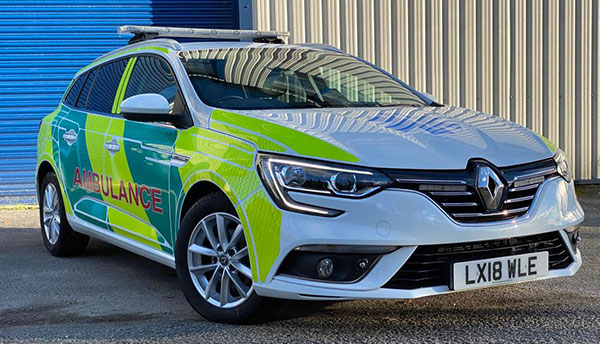 Renault Megane Rapid Response Vehicle Hire
Renault Megane Sports Tourer dCi110 Dynamique Nav Rapid Response Vehicle Ambulance. 5 door hatchback in Glacier White. Full blue light kit. Avery V8000 Livery.
These vehicles have rear storage compartments in the boot for equipment.
Renault Megane RRV Hire


The Renault Megane is available to hire on short or long term lease or available as a 3 Year Contract Hire and Maintenance Package. Contact Niche Vehicle Solutions Limited on 07436 588302 to discuss your requirements, obtain a quote and book this vehicle. Alternatively please click the button below to enquire by email.